BLACKSTAFF GAMES
Games, Animation and Interactive
We are an independent creative studio based in Belfast, specialising in Interactive, 2D Animation and Family Friendly content.
We act like a play department, a team that can provide all you need to create engaging and playful experiences for all audiences.

We create original IP, collaborate with others and provide support across the development process.

Our team specialises in high production value 2D content across a range of disciplines, working from idea concept to final delivery. Our experience spans across PC & Console Games, Children's Media & Animation, Educational Apps and Web Content.
Here is some of our in-house products we're especially proud of.
- DogBiscuit - iOS & Android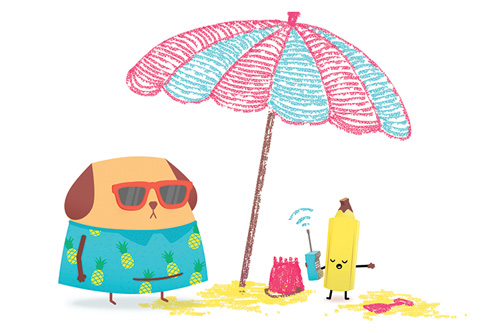 DogBiscuit is our Children's Bafta Nominated drawing adventure app for iOS and Android.

Join DogBiscuit and his friends, the Biscuits, as they travel through the world of crayons. Something has caused everything to disappear so it is up to you to create colourful environments to explore. From palm trees to space rockets, there is plenty to discover.

- Safari Slides -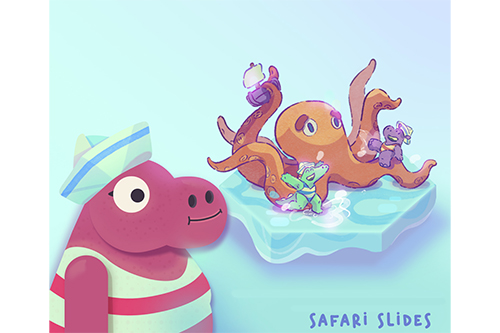 Safari Slides is an exciting new puzzle game for all audiences and a modern take on the classic game Pipemania.

Join the Hippos, Crocs and Flamingoes as you travel the world, hitting every water park on the way. Twist, Swap and Move your way down the fastest flumes available unlocking new characters and challenges.
- Buildings Have Feelings Too -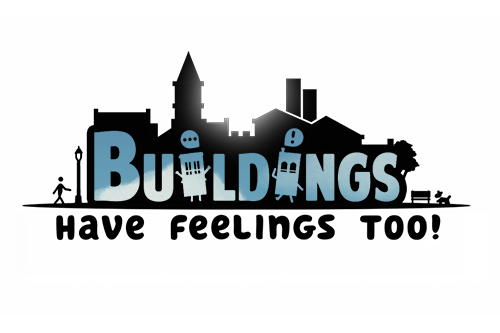 Have you ever wondered what really makes a city unique from anywhere else. It's all just bricks and roads and electical cables so where lies a city's true character?

Our newest project for PC and Console looks at a world where buildings can walk and talk, challenging the player to manage the growth of their city at the same time as managing the complex relationships between its citizens.